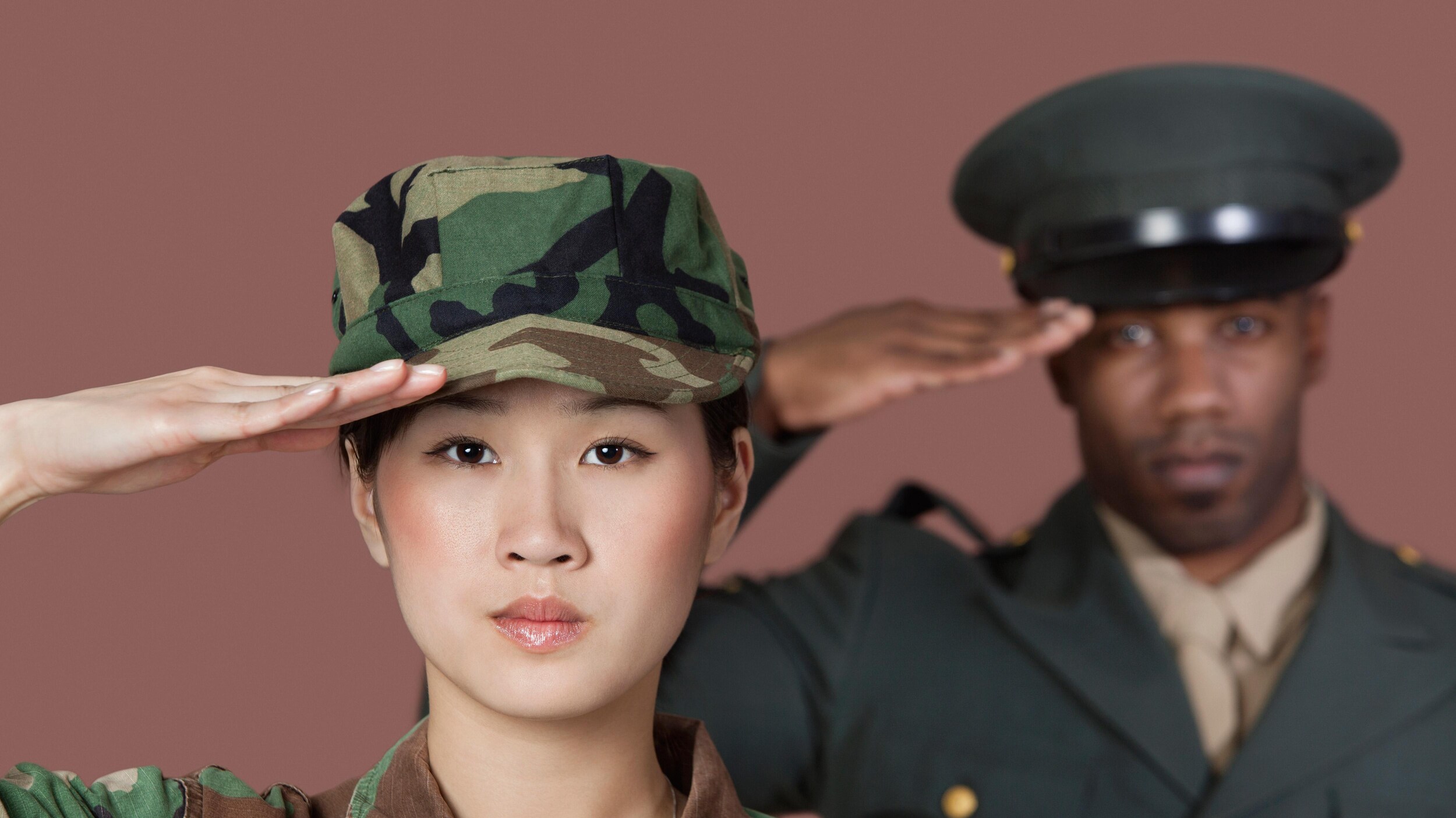 General Motors is grateful for the service, sacrifice, and dedication of the various men and women who serve in the country's armed forces. And as a thank you, GM delivers the best military discount of any car company. Furthermore, if you're called to active duty for 180 days or beyond, don't worry about your lease. If you've recently signed a lease on one of our vehicles, your lease will be terminated, penalty-free.
Military Discount
GM's industry-leading military discount is available to all Active Duty and National Guard members, Reservists, Retirees of the U.S. Navy, Army, Marine Corps, Air Force, and Coast Guard as well as Veterans within one year of discharge date. Spouses of these qualifying individuals can also take advantage of the discount. 
Applying for the discount is easy, too. Input your military credentials and ID on
Chevy's Military Discount
site to register. If you are a veteran, please click on the "Check Military Service Records" field so that the correct information will populate. Upon completing the registration process, you will be given an authorization code; bring the code to Amesbury Chevrolet, and we'll apply it to your new vehicle.
Lease Returns
If you've recently leased a vehicle from us at Amesbury Chevrolet and get assigned to active duty, we will terminate your lease, minus the penalty fee. Your orders must be for 180 days or more, and the penalty-free lease return also applies if your station has been permanently changed. The lease return policy is a part of the Service Members Civil Relief Act (SCRA), which was enacted into law in 2003. If you need to return your lease due these special circumstances, mail a written statement that includes a copy of your new orders or stop by our dealership with that information; you'll have 15 days to return the vehicle.
We at Amesbury Chevrolet are so thankful for your service to our country and are proud to extend the excellent GM Military Discount and penalty-free lease return option to you.